Results from the Second NanoMag Survey
2015-05-18
The Second NanoMag Survey was first closed on December 31st, 2014, but was reopened for two weeks in April, 2015. In total we had 30 responses.
The results from this survey is summarized below as well as in the PDF file following this link.
NanoMag M18 Project Meeting
2015-05-04
The NanoMag M18 Consortium Project meeting was held on the 28th to the 29th of April in Berlin, hosted by PTB. Almost all project partners were represented with at least one representative and the EC was represented with our Project Technical Adviser, Keith Dingwall.
The two-day meeting was full of reports and discussions regarding the project progress. Thanks to all of you that participated with such enthusiasm!
First NanoMag Stakeholder Committee Meeting
2015-04-28
The first NanoMag Stakeholder Committee meeting was held at PTB in Berlin, Germany on the 27th of April.
Representatives from 9 of the stakeholders attended the meeting together with the coordinator from the COST project RadioMag, Simo Spassov, and Neill Allen from Ability Europe, representing ESIC. All participants were invited to hold a short presentation, followed by a fruitful group discussion on standardization of MNPs.
NanoMag partners represented in the RADIOMAG project
2015-01-27
Several NanoMag partners are represented in the european COST project RADIOMAG.
COST is an intergovernmental framework for European Cooperation in Science and Technology, allowing the coordination of nationally-funded research on a European level. Read more about COST here>>
The Multifunctional Nanoparticles for Magnetic Hyperthermia and Indirect Radiation Therapy project (RADIOMAG) will generate new and strengthen the existing synergies between technical advances (thermal imaging / MH), new treatment concepts (combined targeting radiosensitisation and magnetic thermotherapy) and biocompatible coating in order to achieve a breakthrough in the clinical application of magnetic hyperthermia.
NanoMag Stakeholder Committee
2015-01-27
The NanoMag project has linked a group of stakeholders from industry and academia to the project in order to get input on research and standardization of magnetic nanoparticles. The full list of this Stakeholder Committee can be found here>>
The first Stakeholder Committee meeting will be held in conjunction with the M18 meeting in Berlin in late April 2015.
M12 Meeting in Teddington, UK
2014-11-06
On October 27th-28th the NanoMag M12 project meeting was held in Teddington, UK. Invited speakers were Andre Silve, NPL, and Brian Bowsher, NPL Managing Director. The project meeting was followed by the first official EC Review Meeting. In total we were 43 representatives from all of the NanoMag partners. Thank's to all of you who participated and to our welcoming hosts at NPL.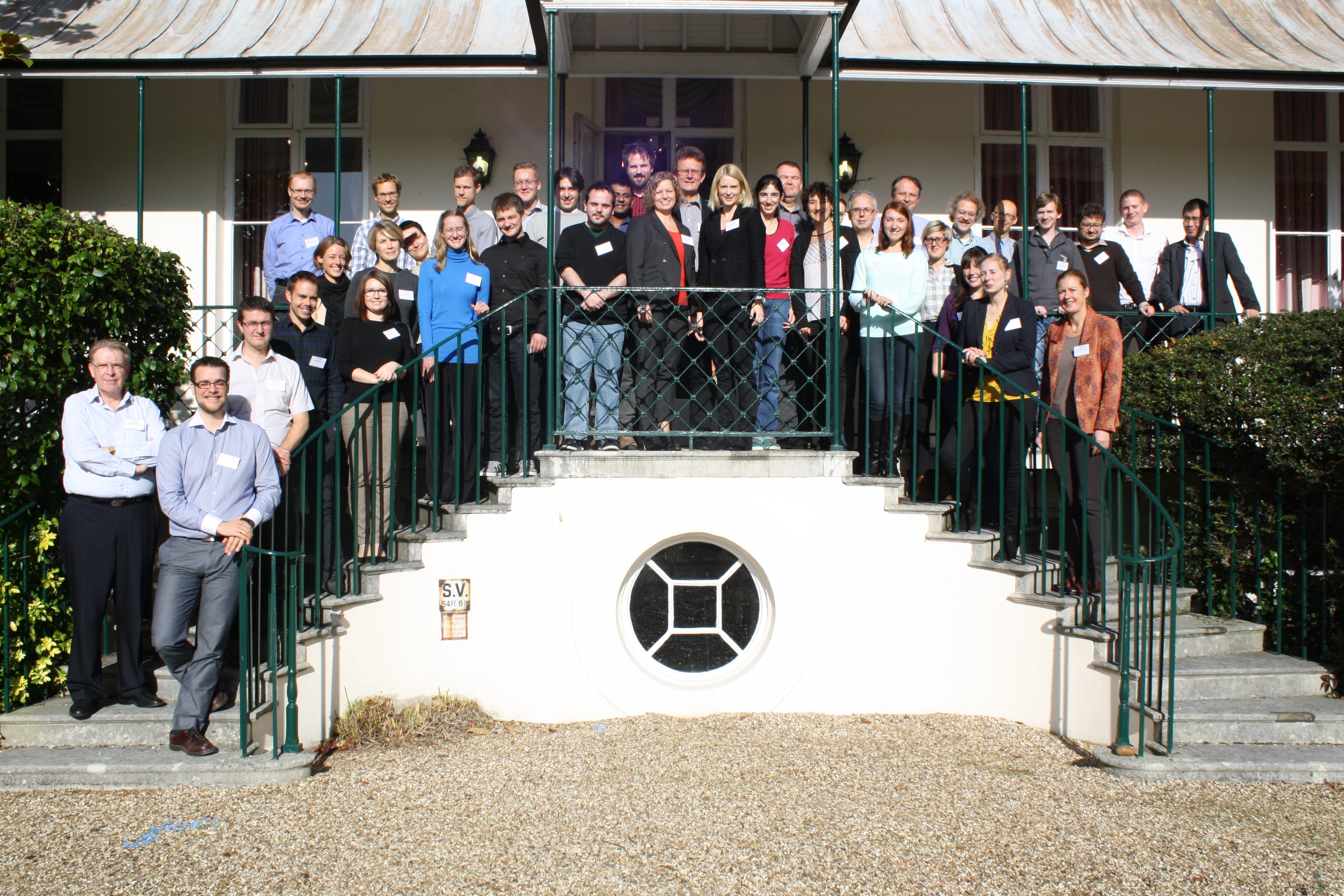 Technical University of Braunschweig offers a position of a scientist
2014-11-06
The Institute of Electrical Measurement and Fundamental Electrical Engineering at TU Braunschweig seeks a highly qualified candidate for the position of a scientist within the NanoMag project. Read more »
University of Cantabria offers a Post Doc position
2014-11-06
The Group of Magnetic Materials at UC seeks a highly qualified candidate for a postdoctoral position for a Large research project funded by EU. The NanoMag project brings together Europe's and internationally leading experts in: manufacturing of magnetic single-core and multi-core nanoparticles, characterisation of magnetic nanostructures and national metrology institutes. Read more »
Successful NanoMag consortium meeting in Madrid
2014-05-21
The month six NanoMag consortium meeting was held in Madrid on May 12-13th, hosted by CSIC. The meeting had 33 representatives from the consortium partners. Invited speakers were the EU Project Technical Officer Keith Dingwall as well as Monica Ibido from CEN/CENELEC.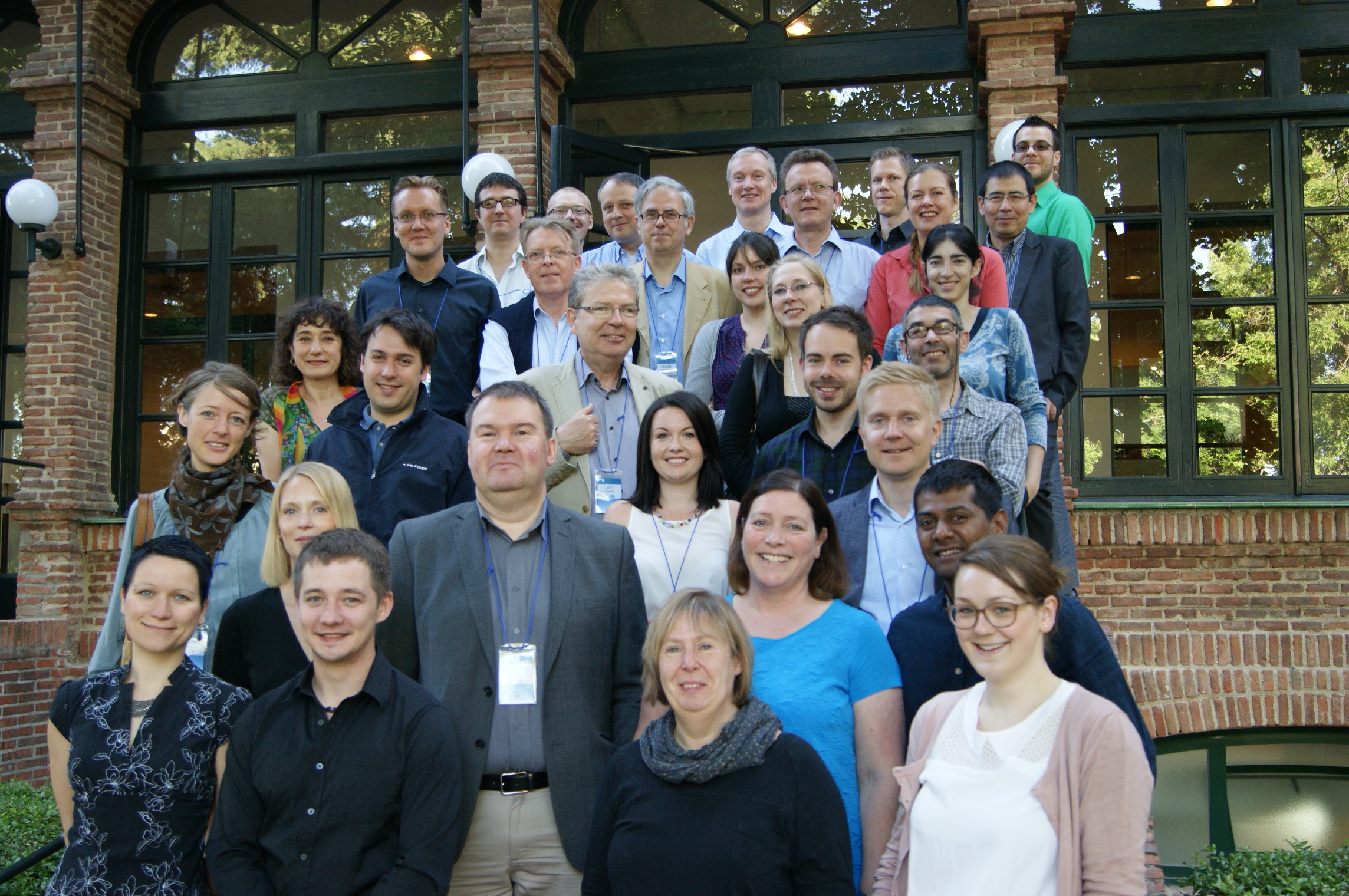 NanoMag is represented at the Magnetic Carrier conference in Dresden
2014-05-16
Many of the partners in the NanoMag consortium will be represented at the 10th International Conference on the Scientific and Clinical Applications of Magnetic Carriers in June 10-14, 2014 in Dresden, Germany. On Friday 13th June (session 10) the NanoMag project will be presented.